Today the renovated Children's Ward at the Chausy Hospital was dedicated in memory of Don Green of Brockville. The following mural of the 1000 Islands was hung on the wall with the inscription "This Paediatric Ward is dedicated in memory of a dear friend and philanthropist Donald Baillie Green. Brockville, Ontario, Canada"
The renovation was done in partnership with the Chausy Administration and the Green Family Foundation utilising funds from memorial donations.
Chausy administration was responsible for all construction while the Green Family Foundation provided all furnishings for the ward.  Here are pictures of two of the rooms complete and furnished.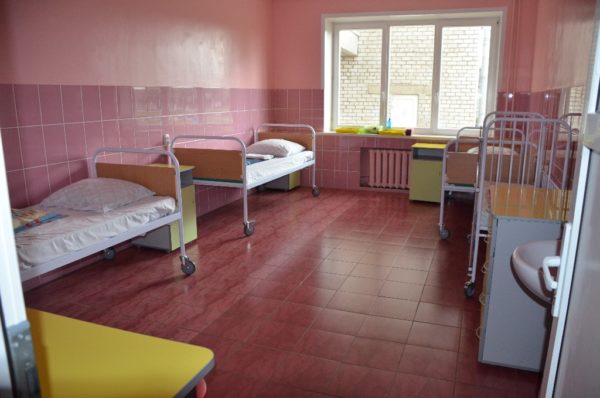 Inspired by this story, Jeff Earle and his daughter Cassie, raised the funds to complete a children's play area within the ward. This included furniture, games, toys, TV, and game console. Here are two pictures of the play area.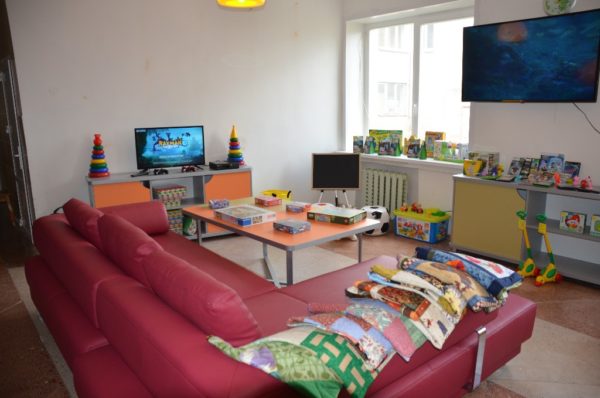 Here are some children at the hospital enjoying the new area.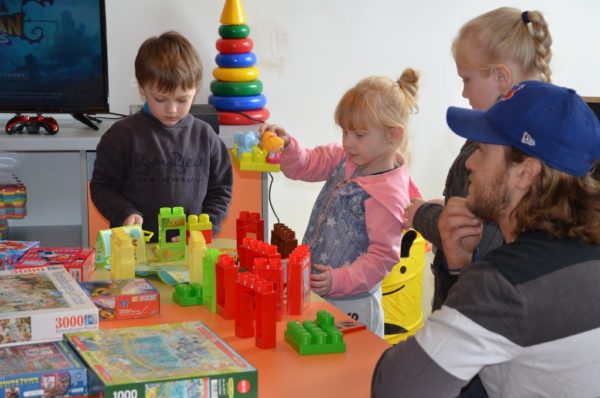 Riley Shaw, who teaches at St Lawrence Academy in Prescott, Ontario, started a reading program at the school called "Building Libraries for Literacy". The children were sponsored to read books and they successfully raised $2,600 to buy books for three locations in Chausy; School #1, the Chausy Orphanage and the Hospital Paediatric Ward.
Here are the children of School #1 receiving the books with Riley on the left.
Here are the children of the Chausy Orphanage with their new books.
The children of the Chausy Orphanage performed a wonderful concert for the Canadians, here they are at the end of the concert.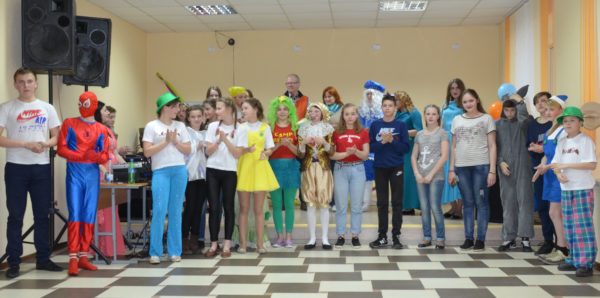 Afterwards we presented the children with yearbooks that were printed in Canada.  The kids really love these books. Here are some of the children getting their first look.
Of course we had a wonderful time with children signing their yearbooks.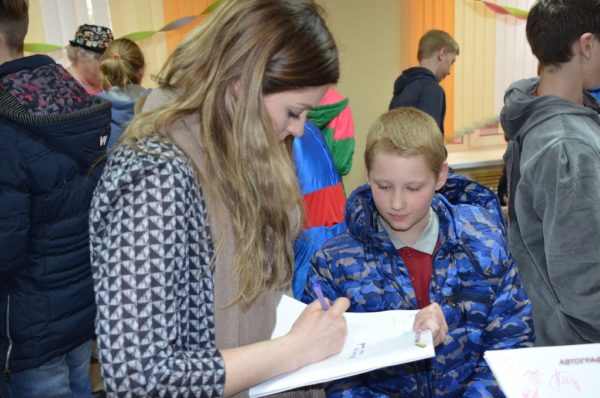 The improvements in the children's ward at the hospital have made an amazing difference, not only to all future patients, but to the staff as well.  They were absolutely thrilled with all of the improvements and went out of their way to thank all of the Canadians.
Eric McKenzie