As usual here in Belarus, we are playing the "hurry up and wait" game. We cannot deliver the food and family parcels until they are released from Customs bond. But there is lots to do so we are kept busy preparing for other activities like our upcoming birthday party for the children of the orphanage as well as one for the "Families of Invalid" children (AKA the "Day of the Angel" Party). We also have several other projects on the go. We are renovating the bathroon of a small apartment for a single Mom as well as providing water to 6 families, 4 while we are here and 2 after we depart.
Today we started on the water for the first family. The well drillers were at their home first thing this morning and were finishing up early this evening. The family includes a Mom & Dad, an older daughter with a 2 month old baby and three younger daughters. Here is a picture of all but the oldest daughter and her child.
Unlike Eastern Ontario where we have to drill through solid bedrock, here the soil is very sandy with some clay. As a result
the drilling rigs are quite small and can be contained on a small tow-behind trailer.
Here they are pumping water through the casing to clean it out before dropping in a submersible pump to test the wells capacity.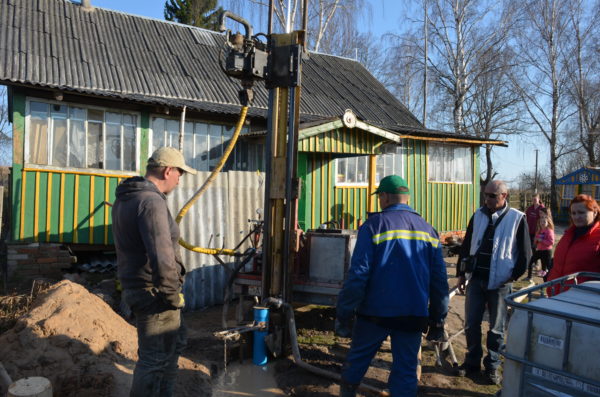 When they are finished they will drop in the new pump and then run the wire and pipe into the house. We will come back and add a cupboard, counter, sink and taps.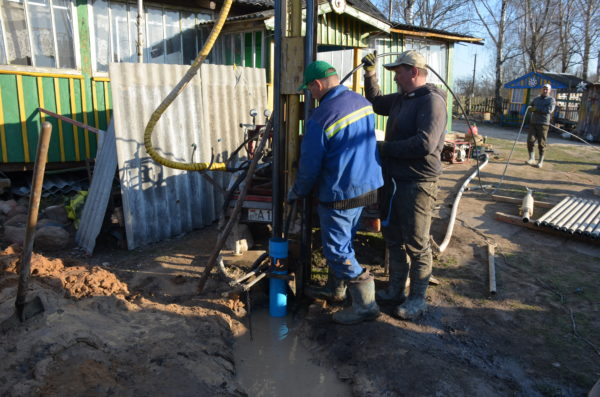 The weather was quite warm and sunny today, around 13 degrees C and it promises to be even warmer tomorrow. The warm weather has brought out the flowers.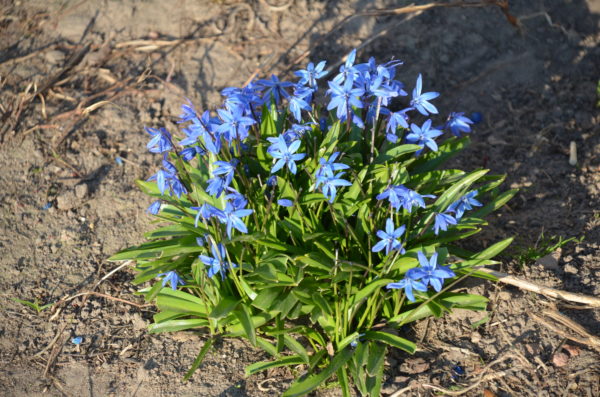 Found this beautiful horse just across the road from the house we were working at. It will be used for pulling a wagon and possibly plowing the gardens.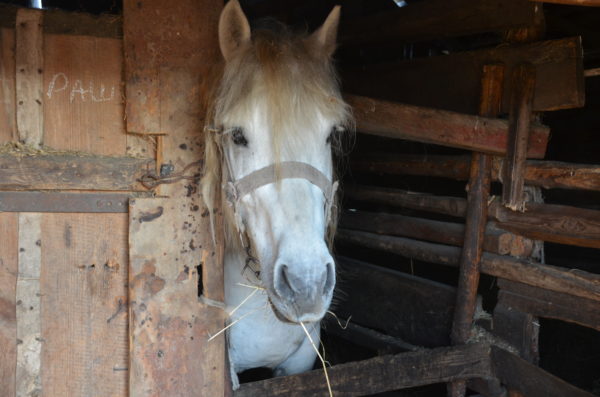 Later tonight the rest of our delegates will arrive and we have our fingers crossed that we will get our release to deliver before the weekend.
Eric McKenzie