A cold warehouse and freezing rain could not stop our intrepid volunteers! They managed to pack 600 food boxes in an hour and a quarter!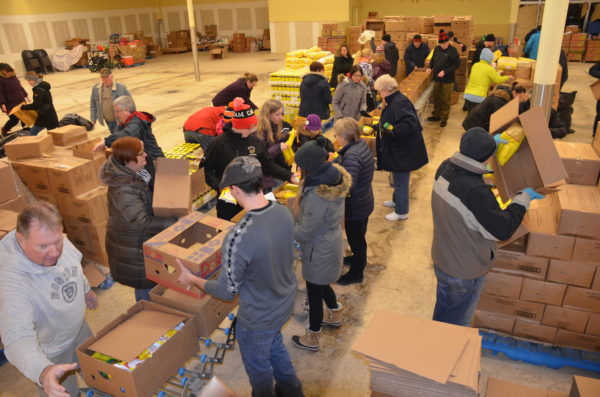 With volunteers from Brockville Rotary, Girl Guides, host families and many others, the boxes were packed carefully and quickly. This is in preparation for our shipment of two – 40 foot containers of aid that will be hand delivered by our volunteers in April.
Here are few more pictures of our volunteers in action!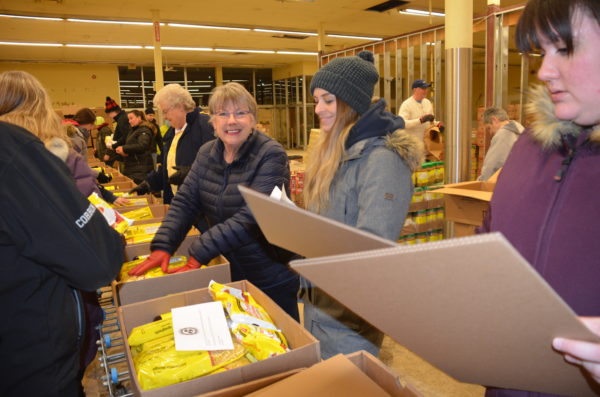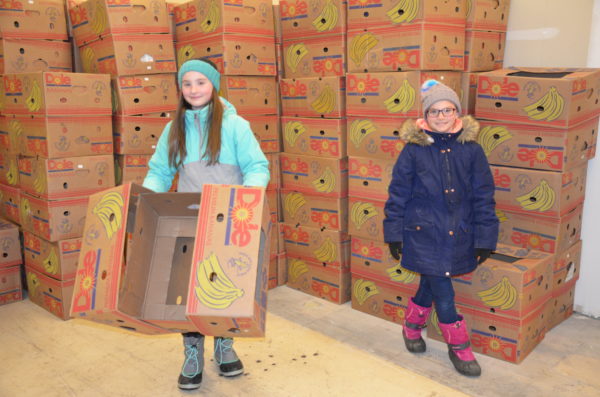 We are still looking for donations to help fund the food boxes. Click the "donate now" button on the right side of the page or completing the secure form below:
Thanks to our volunteers and all of you for your ongoing support. Together we are making a difference!
Eric McKenzie