Today was spent with the Canadians, interpreters and drivers loading trucks, vans and cars and delivering food and family parcels in and around the region.  We have made a big dent in the gym and we will continue to deliver all week.  I spent my day in the gym, helping sort boxes and organising the deliveries.
Again this year the Chernobyl Quilters, led by Mary Bernard, made over 100 beautiful hand-made quilts and we have the pleasure of presenting them to children and families in need. Since I was in the gym I was able to meet many of the families that live in Chausy and are able to pick up their parcels, which gave me an opportunity to deliver some of the quilts.
Here a mom poses with her daughter who picked out a brightly coloured quilt.
This little fellow was very excited to pick out a quilt with animals on it. When I asked to take his picture he gave me a huge smile and shouted "cire" which is Russian for cheese!
We also had a visit from a girl named Yana who used to live at the Chausy Orphanage but is now studying at a college in the northern part of the country under our "Orphan Education" program.  Some of us had not seen her in 2 years so it was great to connect with her and find out how she is doing.  Yana was always a quiet and shy girl but it was clear that the college experience has really helped to bring her out of her shell.  Here she is with Canadian Pat Yuille.
A life encouraged to reach higher!
A family stopped in that has 8 children between 5 and 13 so we let them pick out a quilt for each one of the kids.  Here Mom and 2 of the boys show us the quilts.
These beautiful quilts are a warm hug on a cold winter night.
I followed them outside where Dad was waiting to take them home.  They don't have a car but he used a walk-behind garden tractor connected to a small trailer to get them home.
We stopped in at the house where we had the well drilled as they had installed the pump. The next step is to run the water underground into the house and set up a kitchen sink.
Since I didn't get out on any deliveries today I had Jann Smith share some of her pictures with me and the following are her pictures.
This little princess was all dressed up when the Canadians arrived.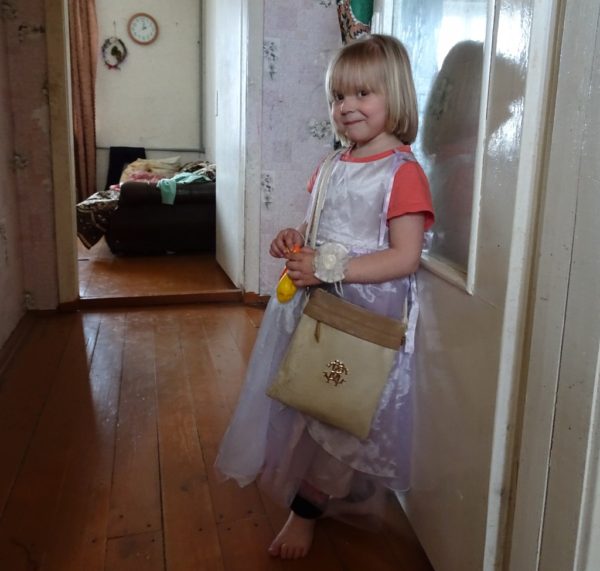 A horse and wagon are a very common site in all rural areas.  They are used to carry everything from hay to groceries.
One of the deliveries was to a family living in a very remote area.  There was a young girl, her mother and great-grandmother who is 92. Here Pat is helping her into the house to receive the food box they had brought.
These food boxes come at a welcome time when winter preserves are at the lowest and the gardens have not yet started to produce vegetables. Here is great-grandmother "Pra-Babushka" resting on her bed.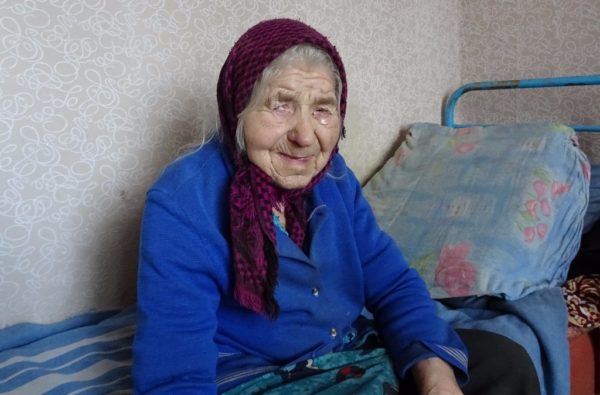 It is hard to imagine the hardship that this woman has seen in her lifetime.  During World War 2 (referred to as the Great Patriotic War here) this area was the front for over 9 months and 1 in 3 people in the region died.  Add to this the Chernobyl disaster and extreme poverty and you have a true survival story.
A little relief, during a life survived!
Eric McKenzie