It was a very late night Friday when the children finally arrived at the Ottawa airport
Continue reading
Several of our drivers are also very talented at construction and renovation. Igor and Valera are helping us with the 4 well projects. Here they are working on the trench to run the water line and power from the well to the house. This is the 3rd of 4 wells.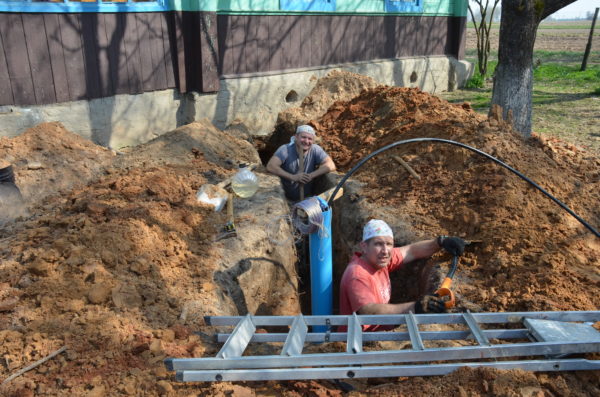 After they complete the trenching they will move inside and install the cabinets, sinks, taps and connect the water.
Continue reading
Tuesday we celebrated the birthday's of children in the local "Organization for Families with Invalid Children" or as we prefer to call "The Day of the Angel"! This is sponsored by the Rotary Clubs of Brockville. It is a fun party with lots of games and participation by the Canadians.
The party this year was Harry Potter themed,
Continue reading