Our containers of aid have arrived in Belarus and Dave Shaw is there to unload and start the clearance process.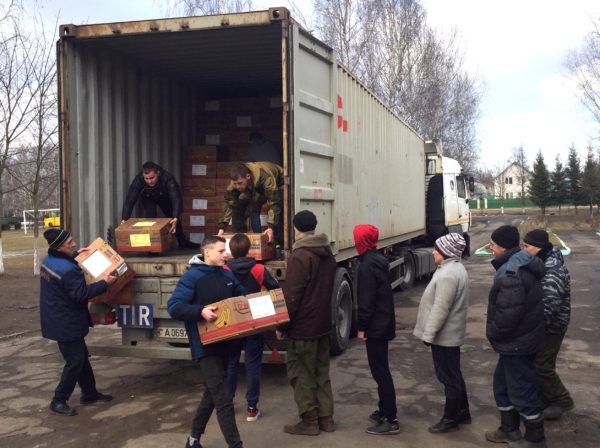 Here are some of our volunteer helpers unloading the container at the gym in School #1 in Chausy.
Once unloaded our team of interpreters, drivers and friends spent a full day organizing the boxes by region, village and family.
The second and final container arrives on Monday. Dave is working hard to get the paperwork processed so we can deliver in April when our delegation arrives.
Thanks to all of our donors who have made this possible. We are still looking for donations to cover the cost of the last of the food boxes as well as our 2020 initiatives. Click on one of the links on the right to help out!
Eric McKenzie