Several of our drivers are also very talented at construction and renovation. Igor and Valera are helping us with the 4 well projects. Here they are working on the trench to run the water line and power from the well to the house. This is the 3rd of 4 wells.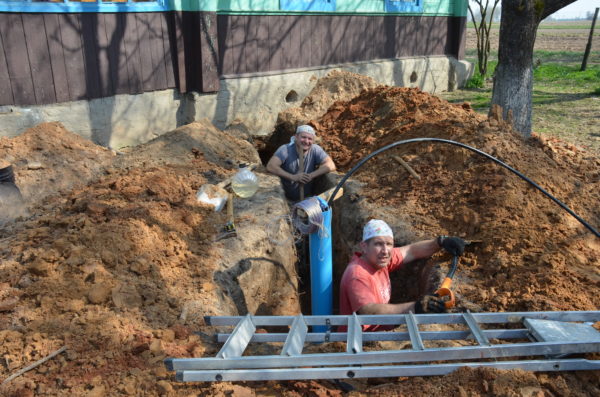 After they complete the trenching they will move inside and install the cabinets, sinks, taps and connect the water.
I managed to get a visit in with a young woman named Kristina. I met her when she was 10 years old and living at the Chausy Orphanage. Since then she has been part of our orphan education initiative and she now works full time as a passenger train conductor while taking night classes to complete a diploma in early childhood education. She got married last August and her husband commutes to Russia, 2 weeks on and 2 weeks off, to work in the construction industry. She seems very happy and is working hard to make a better future for herself and her husband.
I can't make a trip to Belarus without stopping in to see Valentina and Leonid Moyesyenko. A short visit for tea always ends up with a table full of food.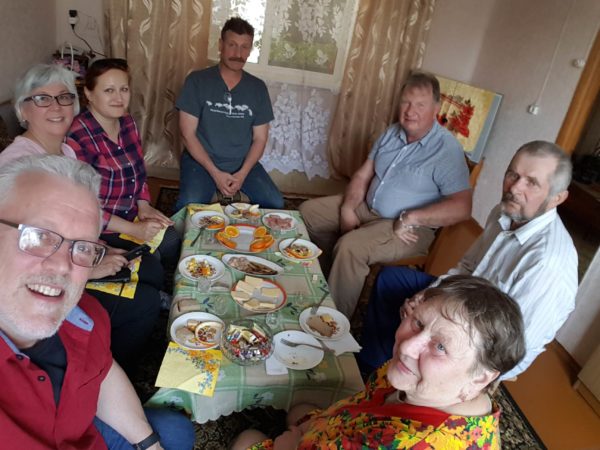 Here are Valentina and Leonid with their invalid daughter Lena who is now 45. These amazing parents have spent a lifetime doing everything they can to make Lena's life as comfortable as possible. You will not find better parents anywhere!
We also managed to squeeze in a visit with Sasha Krasakov and his Mom, Lena. Sasha was born with brittle bone disease and came to Canada when he was 12 and again at 19 for treatment at the Shrine Hospital in Montreal. The treatment was successful and life changing for him. We try to stop in every year and his Mom makes us Canadian Style pancakes and we bring the Maple Syrup.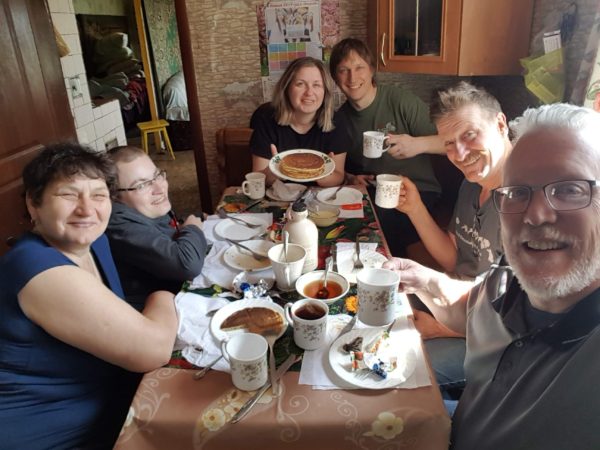 Sasha's father works on a local collective farm, however they keep a few animals including, chickens, pigs and these goats.
We spotted this fox heading across a field on the drive home.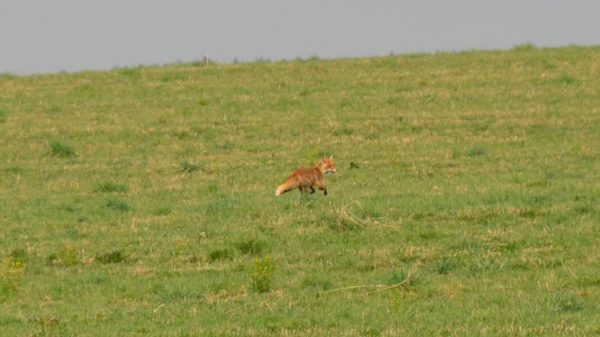 In Chausy we were driving past the museum and a group of women in traditional costume were singing outside the museum.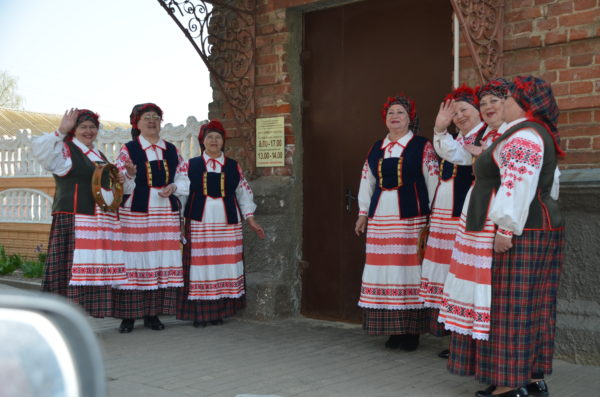 Another beautiful day in Belarus. The weather has been perfect, sunshine and no rain and it was 23 degrees today!
Eric McKenzie