Today was party day in Chausy! We started the day with the entire delegation meeting at a local restaurant for our "Day of the Angel" party.  Here is the delegation on the front steps.
This party is held twice per year and celebrates the birthdays of half of the children in the local "Organisation for Families with Invalid Children".This is a group that is sponsored in partnership with the Rotary Clubs of Brockville and the 1000 Islands. The party includes entertainment and games that everyone participates in.
The children really enjoy when the Canadians join in.
Two of the girls in the organisation are beautiful singers and they both performed for us.
The party ends with the children receiving birthday presents presented by the Canadians.
Between parties, several of the Canadians had an opportunity to catch up with a few of the Orphanage Graduates who are attending College in Mogilev. We had lunch with Karina, Kristina and Katya. We have known these girls since they were 10 or 11 years old and living at the Chausy Orphanage. Now they are part of our Orphan Education program and all doing very well at school.
Next was our Big Birthday Bash for the children of the Chausy Orphanage. This is a real highlight for these children as well.  Corbin Evans of Brockville has raised the funds for this party for the past 3 years. Here Corbin and his mother Jennifer, along with our interpreter Natasha,  present the cake after handing out gifts to every child in the Orphanage.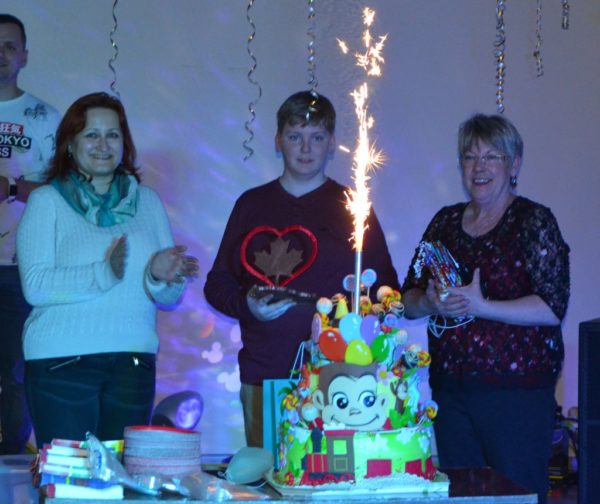 There was music and entertainment and of course lots of dancing.
There was even an 8 foot dancing bear!
Of course it was a great time for the Canadians and the children to get together and enjoy dancing, food and laughter. Here are few more pictures from the party.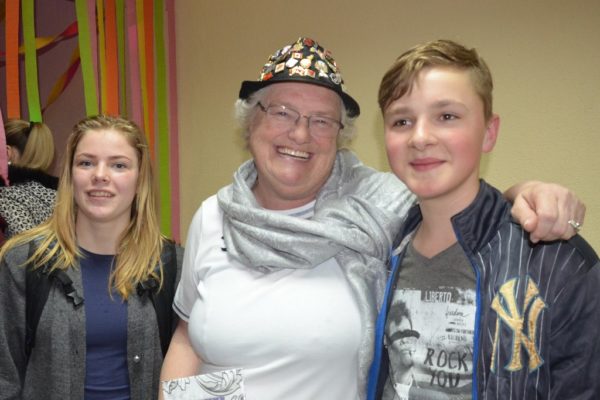 The evening ended with a wonderful fireworks display.
Afterwards the children headed off to bed, singing and laughing with lots of hugs and thanks for the Canadians. It was a beautiful day for all of the children and for the Canadians too.
Eric McKenzie