As mentioned on Friday, Mary and Harry Preston have been working on an initiative to make improvements at School # 1 in Chausy.  They have completely upgraded the classroom for the grade two class.  Here, Harry and Mary pose with the children in the class and their new desks and chairs.
They also installed new bookcases in the back of the classroom as well as many of the books that you see here.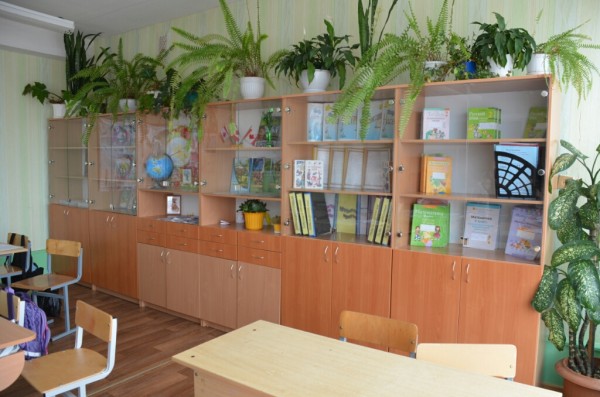 There was also a music media center and video system which includes the TV above them in this photo with the two class 2 teachers.  Faina on the left teaches the children arts and music in the afternoon and Valentina teaches them academics in the morning.
Once the aid is released by the government we will also be able to give each of the children a bag of "goodies" that includes things like; a knapsack, toys and school supplies.
In this picture you see the class 2 teacher Valentina with Alla, our interpreter, who is also the English teacher at the school.  The two girls who were helping sort and pack the bags are Kristina on the left and Masha on the right.
Both girls are coming to Canada this summer for our "Respite from Radiation" program.  Masha is one of our rescue children at the Chausy Orphanage and this will be her second visit to Canada.  Kristina is her best friend from the village that Masha grew up in and both girls come from very difficult family situations.  Two wonderful young girls that we hope the time in Canada and time spent with Canadians will have a lasting impact on the outcome of their lives.  We can teach children many life lessons but they can only truly understand that a happy and healthy home starts with love, when we allow them to experience it!
Eric McKenzie