Many of the Canadians have headed home so those of us left are tidying up the last few deliveries as well as any other projects underway.
Dave and I, along with our amazing interpreter Natasha, met with the Director of the Chausy Hospital, Anatoli, and the  Deputy Mayor, Vitalli, to discuss the current project at the hospital.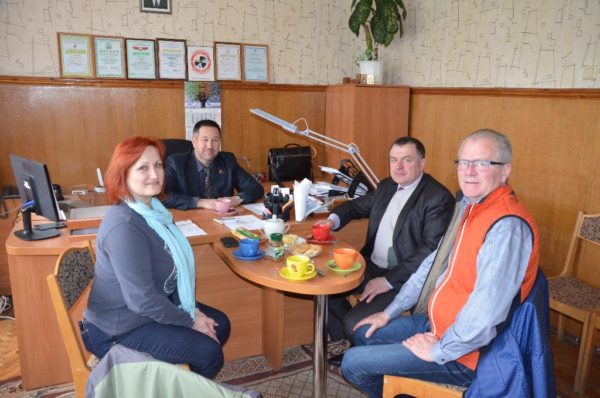 In a partnership with the Chausy authorities and with funds provided by the Don and Shirley Green Family Foundation, we are helping to reconstruct and renovate the children's ward. The local authorities are paying for the reconstruction and the Green Family funds will pay for all the furnishing and equipment in memory of Don Green.  Here we are touring the ward where the construction is underway.
This room is complete but still with old furnishings.
As is this room.  You can see the new door has been installed as well.  The reconstruction will include all patient rooms, staff room, showers and a children's play area with toys, comfortable furniture and big screen TV.  Completion is scheduled for this fall.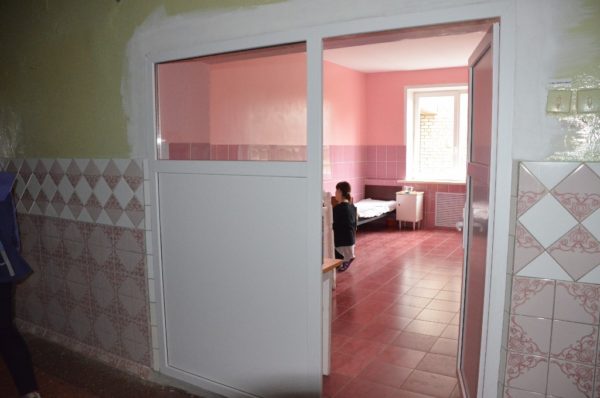 Project underway, care improved!
This year CAC has partnered with the Canadian International School of Hefei in China in a program called "Building Libraries through Literacy" developed by Riley Shaw.  The school in China raised money for books for schools in both Belarus and impoverished schools in China.  Our share of the funds was $3,500 US.  We have purchased books for 4 schools in the region and delivered to two of them today.  The first was a small school in the remote village of Ustiya.
It is a very small school and we have been assured that it will be staying open.  Here are the children showing off some of the books we delivered.
The second school was a larger school in the village of Volkavichi.  Like Canada they are closing many rural schools and bussing children to more central locations.  Although Volkavichi is a village it has been deemed a central school and now has over 100 children.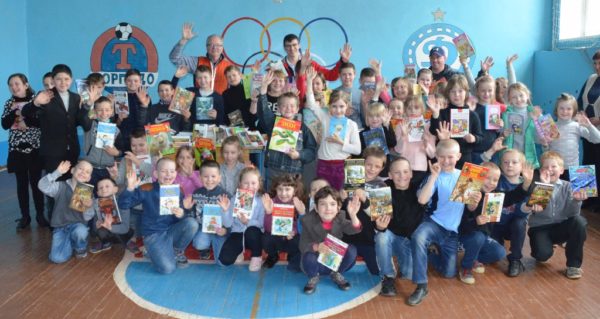 These children were so excited the receive these books and after the photo they lined up in front of us to tell us about the types of books they liked to read and how many books they read per month.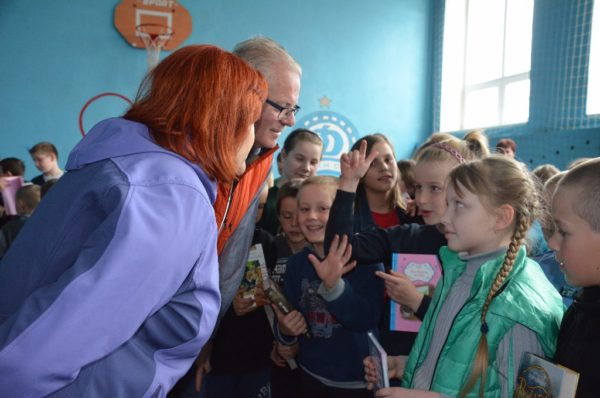 It was so thrilling to see how well received the books were and to know that they will be read and treasured.  What a great escape these books will be for these children.  Of course all projects that improve the lives of children are closest to our hearts.
Books delivered, minds expanded!
Eric McKenzie